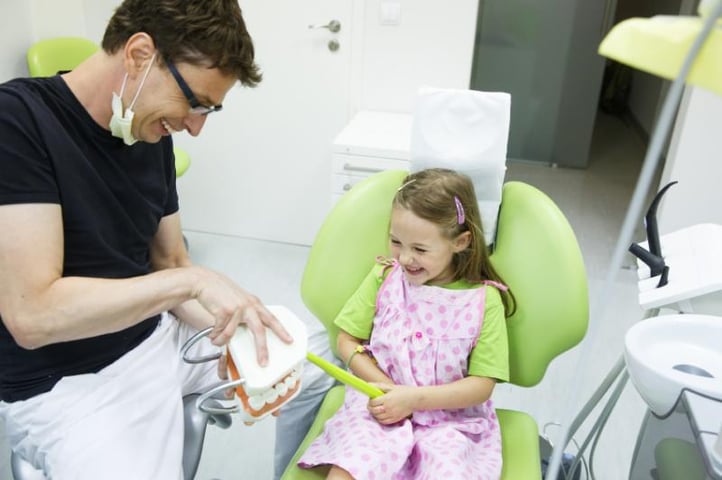 DSOs are companies that, in a nutshell, help dentists go back to being dentists. Instead of having to deal with the hassles of administrative work, marketing, management, payroll, accounting, and everything else that comes with running a practice, DSOs provide crucial administrative, clinical, and professional support to dentists and practice owners. In addition, DSOs help new dental graduates start out on the right foot by matching them with an existing office and team that's a perfect fit, helping them start out in an environment that will help them learn, grow, and raise their professional trajectory. For young and experienced dental professionals alike, DSOs present an increasingly attractive option for employment.
The Perfect Balance of Freedom & Support
So what makes DSOs such an attractive option? The unequaled amount of support they provide for both practice owners and new dentists.
For practice owners, a dental support organization takes the difficulty out of the business side of running a practice. Affiliating with a dental support organization provides support in a wide variety of areas, and at Heartland Dental, our expert team of administrators provides support with the following and more:
HR
Marketing
Accounting & Finance
Payroll
Information Technology
Continuing Education
Personal & Professional Development
For newly graduated dentists, a DSO offers an unprecedented opportunity for learning, growth, and professional advancement. Working in a supported office ensures that young dentists have a lifetime of support, continuing education programs and career opportunities for the crucial initial period of their careers.
Contact Heartland Dental
At Heartland Dental, we're proud to provide high levels of support in a variety of areas, and we're happy to say that for dental professionals and practice owners alike, our pay is extremely competitive. If you'd like to learn more about Heartland Dental, feel free to find out more about what we do, apply to affiliate your practice with us, or explore professional opportunities with Heartland Dental. We can't wait to hear from you, and we hope to see you back at this blog for more information on dentistry and running a practice.