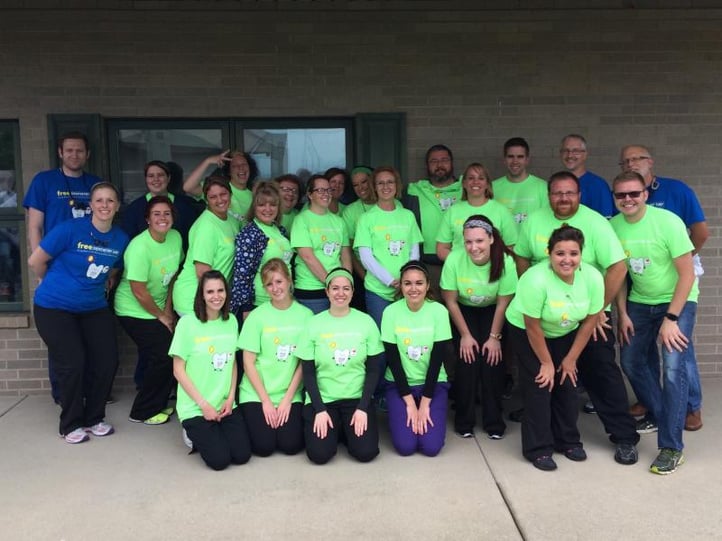 Working in the dental industry is an exciting, rewarding career path, and a career in dentistry ensures that you'll be challenged and fulfilled by your job for your whole life. But if you thought that working in dentistry meant you had to be a dentist, think again. There are a number of distinct professionals and roles in a dental office that all work together to keep patients healthy and happy, and you can pursue any of them. While the industry of dentistry is vast, here are 6 critical jobs in a dental office:
Dentist: The dentist is the person who heads clinical patient treatment. They are the primary medical professional at the office, diagnosing problems, planning out treatment, and performing procedures.
Dental Office Manager: The dental office manager is like the "Chief Operating Officer" of the dental office. They're responsible for overseeing day-to-day operations in the office, ensuring that patients get scheduled and seen, employees work together well, and everything runs smoothly.
Dental Hygienist: Dental hygienists are like the foot soldiers for dental treatment. They do much of the groundwork of treating patients - they clean teeth, examine for oral disease, and educate patients on preventive care.
Dental Assistants: Dental assistants help to supercharge the capabilities of the dentists and hygienists. Assistants perform key functions like preparing patients for treatment, assisting during procedures, and processing other elements like x-rays.
Front Office Assistant: A receptionist has the important task of greeting patients, taking care of day-to-day tasks, and representing the brand of the dental office. It's critical for receptionists to be positive, outgoing, and personable, as they'll be the face of the dental office for many patients.
Dental Staff: Staff members in a dental office are critical to keeping things moving. They handle core functions like scheduling patients, filing and retrieving patient information, accounting, and billing specialists.
Seek Out Dental Jobs At Supported Offices
Dentistry is an exciting, diverse field that makes for a rewarding and fulfilling career – and if you'd like to pursue a career in dentistry for yourself, we're here to help. In addition to providing expert support to our affiliated practices, we also offer careers for supported dentists, dental professionals, and office staff at our national network of supported offices. If you're ready to take the first step towards a fulfilling career in dentistry, feel free to explore the supported dental jobs we're offering now or reach out to us at our contact page.