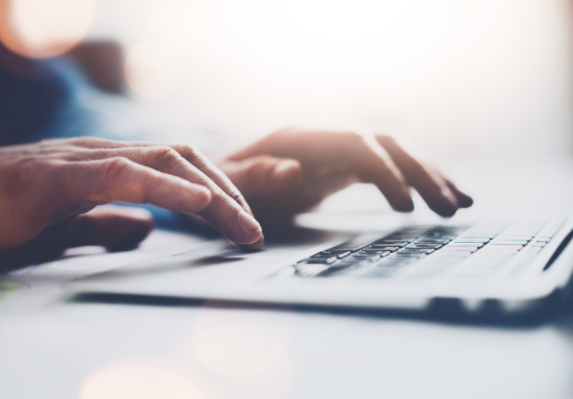 At Heartland Dental, we get a lot of questions from people looking forward to embarking on a career in dentistry. We love fielding these questions, but there's one topic that comes up more often than most – how to get your foot in the door with a first job in the dental industry. This is a tricky topic, as dental jobs can be highly competitive. But there are a number of things you can keep in mind to help you be the right candidate for any dental job and get the best start possible on your dental career.
Tips for Securing Your Next Dental Job
Networking is Powerful

: Before you can focus on making yourself the right candidate for the job, you have to find the right job! While it's important to check through online postings, many of your best opportunities will come through face-to-face connections. Network rigorously by attending conferences, events, and reaching out to people in your field. Don't be shy about letting people know you're looking for a new dental job – the best leads often come from unexpected sources.
Express Your Experience

: While it's difficult to change this in the moment, gathering experience over the course of your life and career is critical. Keep in mind that this can come a variety of sources – even if you can't get experience in a private dental practice, working as an administrative assistant at your school's dentistry program can give you a leg up. But it's not just having the experience that counts! You need to be able to relay what you learned through each experience, and how that learning will equip you to excel at the dental position.
Demonstrate Emotional Intelligence

: If you've made it to the interview phase, this is your chance to demonstrate your manners with patients. Put on a bright, cheery face with a smile, and try to appear as engaged as possible. Demonstrating compassion, empathy, and an ability to listen will show the dental recruiter you have what it takes to make patients feel cared for.
Secure Your Next Dental Job In A Supported Office
We hope you've found these tips helpful, and if you have more questions on finding a career within the dental industry, we're always here to help. We've helped countless members of our network of supported dentists, dental hygienists, and dental professionals find the next step in their careers, and we would love to do the same for you.
Feel free to learn more about what we do, reach out to us at our contact page, or call us at (866) 929-0040 with any questions, or if you'd like to find a supported opportunity with Heartland Dental, look through our supported dental job listings. We can't wait to hear from you, and we wish you luck in your dental job search!