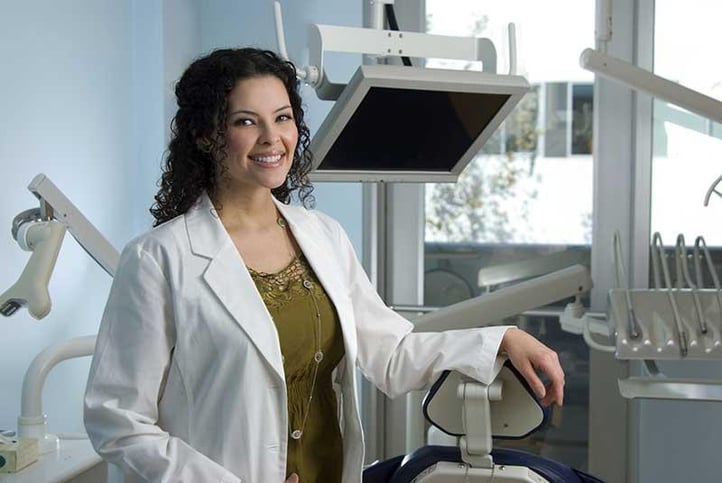 The dental industry is ever changing, and as advancements in technology continue to push our industry forward, it is important to stay up-to-date with the latest in preventive care, diagnostics and treatment. There are quite a few perks associated with staying up to date with advancements in the dental industry, and as supporters of continuing education, we'd like to shed some light on these benefits.
Improve upon knowledge
Continuing education allows you to become a master of complex dental care, including, but not limited to:
IV Sedation
Oral Surgery
Dental Implants
Restoration
Occlusion
Orthopedics
Orthodontics
By taking classes from leading clinicians, you will get educated by the very best in the field, expanding your knowledge and specialties.
Refine your techniques
Advancements in dental technologies allow us refine our techniques, providing the most streamlined, efficient treatments. By staying current on the latest developments in the industry, you are able to improve your techniques..
Ensure patients are getting the best care possible
Of course, by improving your knowledge and refining your techniques on a consistent basis, you are able to ensure that your patients are receiving the most up-to-date treatments. If new treatments are developed, it's important that you are aware of these when working with patients.
Keep your dental license up-to-date
Every state has their own individual requirements when it comes to dental licenses, but all states do have some requirement when it comes to continuing education. Make sure you receive credits on an ongoing basis so that you do not have to cram these hours in before your license's cycle is up.
Build your resume
Continuing education shows initiative and dedication to your profession, which looks great on your resume. We recommend keeping a running list of courses, as this helps to build your resume and accelerate your career.
Meet like-minded individuals
Courses are often taken in large groups, and as a result, you will most certainly come in contact with other dentists. Not only are these dentists somewhat close in proximity, but they are also dedicated to their profession since they too are keeping up-to-date in their education. Dental courses are a great place to network and meet contacts in the industry.
Find a dental career that supports continued education
The Heartland Dental Doctor Mastery Program is a five-year program that helps supported dentists become dental leaders. This program is just one way that we support continuing education.
Continuing education is crucial to success in the field, and your dental job should support this. To find a career that supports growth and continuing education, visit jobs.heartland.com. We have a long list of opportunities available across the United States, all of which support our mission to foster development in the field!