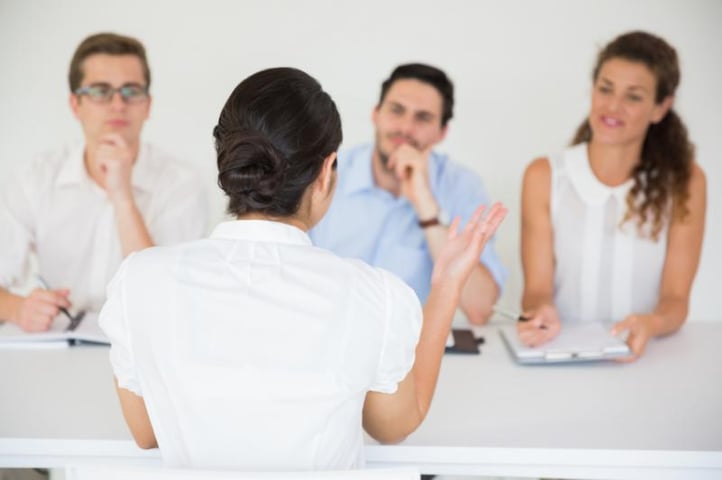 While dentists are in short supply compared with the need for dental care, getting a position in a dental office that meets your location, salary and office environment criteria can be tough. As an interviewee, it's critical that you give yourself every advantage you can. While you may have worked hard to get great grades, have a stellar internship or residency, or have studied the company thoroughly, there's one way you can set yourself apart that you may not have thought of: the questions you actually ask in the interview. In addition to helping you discover information, the questions you ask can communicate who you are as a person and what your professional goals are. To help you with the job search, here are some helpful questions to ask during interviews:
Who Is Your Typical Patient, and What Unique Needs of Theirs Do You Have to Address?
This question shows you're thinking ahead to how best to serve the patients. It also shows you're willing to personalize your care - which should be a top priority at most practices.
What Are the Biggest Opportunities and Challenges for the Practice Right Now?
This question will probably pique their interest, but its real value is the information you gain. Once you find out the biggest challenge they're facing, you can send a follow-up thank you note and explain how you think you could help them overcome it.
Who Was the Best Employee You've Ever Had and What Made Them So Great?
This question shows you mean business. It communicates that you don't just want the job, you want to excel at the job - and you're not afraid to find out how to do it. That sense of initiative is attractive at almost any office.
Contact Your Dental Job Search Partners
We hope you find these questions helpful, but before you can ask them you'll have to secure an interview. We can help connect you with Heartland Dental supported opportunities. Feel free to visit our jobs website for career listings, information and resources to help you with your job search, and don't hesitate to reach out to us at our contact page with any questions. We can't wait to hear from you, and we look forward to helping you secure the job of your dreams at one of our many supported practices.