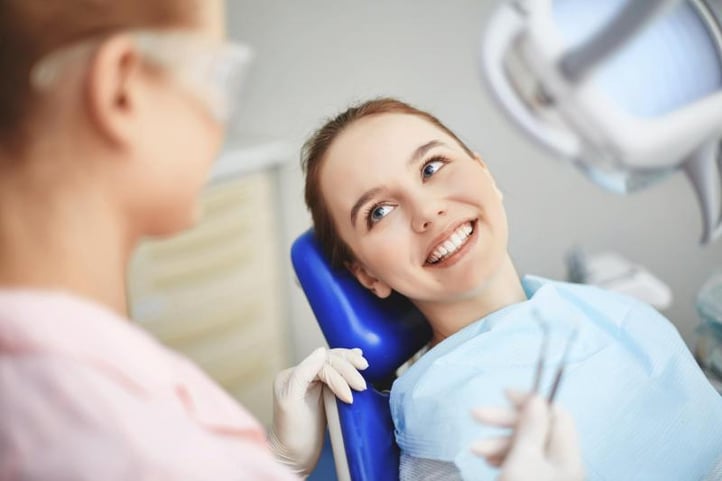 At Heartland Dental, we're proud to provide the support and resources that help dental professionals and supported offices across the country become leaders in the dental industry. We've seen firsthand the benefits that come from a career in the dental industry for practicing dentists, office managers, dental hygienists, and all the professionals involved in helping a practice run smoothly. It's hard to list them all, but there are a few advantages that stand out to us.
Growth
Few industries are as challenging or as rewarding as dentistry, and we see the growth that dental professionals undergo every single day. Embarking on a career in dentistry will provide a lifelong journey with new skills, new techniques, and new challenges at every stage of your career.
Financial Security
The best things in life, money can't buy - but financial security is still an important part of achieving peace of mind and a good, well-rounded life. Dentistry is a highly prized skill with a wealth of opportunity – after all, we all need to take care of our teeth! A career in dentistry means you'll have access to a wide array of lucrative career opportunities, and no matter what path you follow, you'll have room to grow your whole life long.
Meaning
Without a doubt, though, the biggest benefit of a career in dentistry is that you do good for the world. Helping others achieve a beautiful, healthy smile and a better quality of life is one of the most rewarding experiences in the world, and a career in dentistry ensures that you'll know you're helping the world day in and day out. Trust us - you'll see it in the smiles of your patients.
Dental Job Opportunities With Heartland Dental
We can talk about the benefits of working in the dental industry all we want, but the only way to find out for yourself is to experience it. Call us at (866) 929-0040, reach out to us at our contact page, or visit our Jobs page to see the wealth of supported dental job opportunities offered by Heartland Dental. We can't wait to hear from you, and we look forward to helping you experience the life-changing benefits of working in the dental industry for yourself!