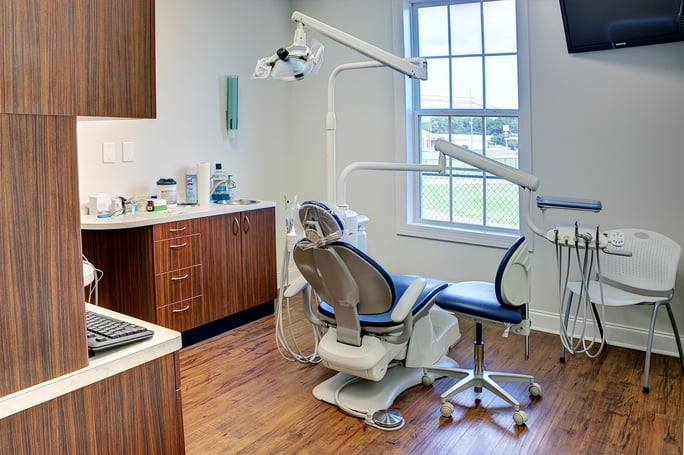 At Heartland Dental, we strive to provide unparalleled support for doctors, hygienists, and dental professionals every single day. We support a massive professional network of dentists that stretches from coast to coast, and we're constantly refining our offerings to provide the best possible support to those in the dental field. But if you're just now considering joining the Heartland Dental family, you're probably wondering – what's it like to work in a supported office? Whether you're a doctor, hygienist, or administrative professional, we think you'll find working in a Heartland Dental supported office comes with a host of attractive benefits.
Unmatched Support for Boundless Growth
Your supported practice will have complete access to Heartland Dental's Home Office and comprehensive support services. This means that while you may be working in a small supported dental office, you'll have access to the marketing, HR, accounting and logistical resources of a national organization. This sets your supported office up for growth and ensures everyone in the office has a clear path to professional advancement.
A National Professional Network
When you join the Heartland Dental family, you'll be joining a national network of dental professionals. This gives you direct access to mentors, colleagues and like-minded industry professionals just as passionate about dentistry as you are. Through unbeatable networking opportunities and a shared organizational culture, you'll have the opportunity to grow your professional network and maximize your career potential.
Support, Training, and Career Advancement
In addition to support services and networking opportunities, Heartland Dental is proud to offer our affiliates hundreds of hours of continuing education classes and resources. We believe education is a core value, and we offer our members countless opportunities to grow and learn. You'll stay up to date with the latest advancements in dental practice and technologies, and you'll have the opportunity to grow your skillset in clinical work, business acumen and leadership techniques.
Join Heartland Dental Today
Joining a Heartland Dental supported office isn't just securing a great supported dental job: it's the first step in a successful, thriving career in the dental industry. If you're ready to take the first step towards maximizing your professional potential and building a thriving, rewarding dental career, we encourage you to call us at (866) 929-0040, reach out to us at our contact page, or see what supported dental job opportunities we're currently offering. We can't wait to hear from you, and we look forward to helping you maximize your potential!