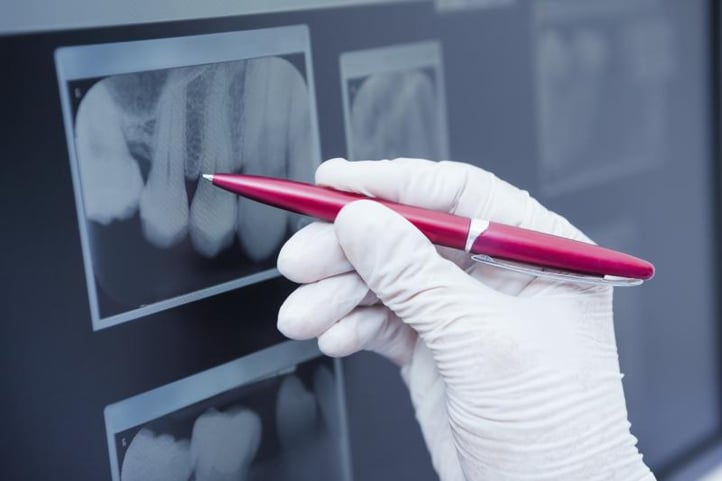 We believe that for dentists to operate at their personal best, they need to have the time to be up-to-date on all current technological advances. Some of these dental advances that have happened over the past ten years include the following:
New Gum Disease Treatment
Over the past few years, gum disease treatment has started to include regenerative procedures. Bone grafts, membranes and proteins can now be used to stimulate tissue growth that can be used to regenerate bone and tissue. This is beneficial in fighting off gum disease.
Lasers Can Be Used to Detect Cavities
While the explorer used to be how cavities were always detected, a laser can now do the job as well. A diode laser is the choice for some dentists when attempting to find tooth decay and cavities in patients.
Longer-Lasting Dental Implants
Not only have dental implants become more common in the past several years, but they've also become more dependable. Dental implants often used to fail, now they have a much higher success rate, reaching about 95%. The typical dental implant will last over 15 years.
More Effective Bonding and Filling Materials
Most of the bonding done now is with resin. Resin is shinier, longer lasting and it's easier to blend in with a tooth's natural color.
Intraoral Camera
This camera is used to better take precise pictures of a patient's mouth in hard-to-see areas. This allows a dentist to better assess a patient's oral health.
Air Abrasion
Air abrasion is used as an alternative to a dental drill for smaller cavities. Air abrasion can treat these cavities through a blast of pellets that consist of aluminum oxide and air without the use of anesthetic.
Veneers are Thinner
With new materials, veneers are now thinner while being just as strong. When a thinner veneer is added to the front of a tooth surface, less of the tooth surface must be removed. This means that more of the tooth can be kept intact.
Nitrous Oxide and Oral Sedation
Nitrous oxide and oral sedation are being used more often because of their effectiveness in calming patients who are fearful or anxious. The patient remains awake, in a conscious state of mind, and there's no need for needles either.
CAD/CAM Technology
This computer-assisted design and computer-assisted manufacture technology is used to make getting crowns and bridges a simpler process. For a crown procedure, instead of a dentist making a mold of the tooth, this technology can take a picture of a tooth and relay this image to a computer in order to instantly start creating the crown.
Digital X-Rays
Digital x-rays offer a way to capture dental images and display the image onto a computer screen. Digital x-rays also have the benefit of lessening the exposure of radiation as compared to traditional x-rays.
Contact Heartland Dental Today!
If you choose to affiliate with us, you can stay up-to-date on all the latest trends and new technology regarding dentistry and patient care, while we focus on the business aspects such as accounting, marketing, payroll and more. If you're interested, you can request a free office assessment by filling out our online form.
Please feel free to contact us if you would like to know about any of our services, such as our Doctor Mastery Program that allows dentists opportunities to become industry leaders. We hope to hear from you soon!