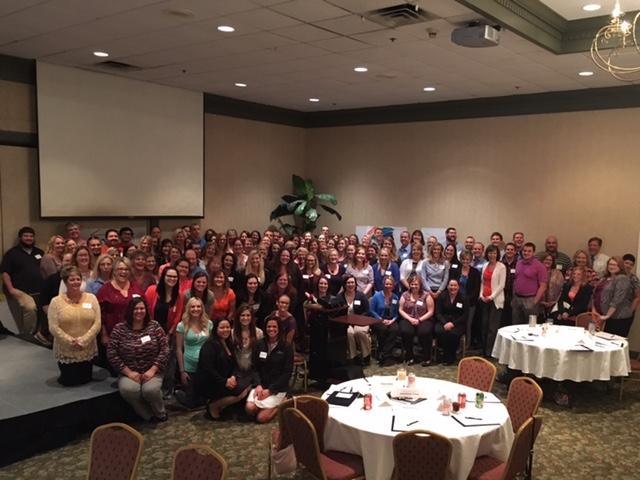 At Heartland Dental, we firmly believe in the importance of continuing education for our supported doctors, team members and Home Office employees.Recently, our Home Office employees were given the opportunity to develop their personal and professional skills in a course titled "Home Office Mastery: Cultivating a Culture of Customer Service."
The design and development of Home Office Mastery has been in the works for the past year. The program, which was led by Executive Vice President of Technology Support Services, Craig Kabbes, and Executive Vice President of Operations, DeAnn McClain, was formed to equip Home Office employees with the knowledge and tools they need to offer the best customer service to supported offices and field administration. It consists of the understanding and application of the "Say Yes" philosophy, the awareness of department and organizational structure, and the ability to identify a common language amongst the customer. Since customer services can have varying definitions, this class allows for consistency and assurance in who and how Home Office employees provide the best service and support possible.
In addition to learning how to offer customer service to supported offices and field administration, Home Office employees also learned how to support each other. Besides being informative, the class was extremely interactive. By creating an environment for members of different departments to collaborate with and get to know each other, relationships were formed and silos were broken down.
"My favorite part of this course was getting to know the people I work with better. I felt that the class was really positive and upbeat, which made everyone relax a little and open up a lot. It also made for a great learning environment. I walked away from the class feeling like I had made new friends within the company. Overall, it was really motivating," said Kayla Finley, Corporate Digital Brand Specialist at Heartland Dental. "Now that I have formed better relationships with other members of Home Office, I feel that together we can collectively offer better support to our customers."
The overall goal of this class is to elevate customer service skills to the next level, and ensure that all employees have the knowledge and understanding they need to bring their skills to that mastery level.
As Mahatma Gandhi once said, "A customer is the most important visitor on our premises. He is not dependent on us. We are dependent on him. He is not an interruption in our work. He is the purpose of it. He is not an outsider in our business. He is part of it. We are not doing him a favor by serving him. He is doing us a favor by giving us an opportunity to do so."
This year, the program was offered three different times from August - September. In 2017, it will be offered to Home Office employees once per quarter. We are excited to see them grow their skills and continue to do great things for Heartland Dental.