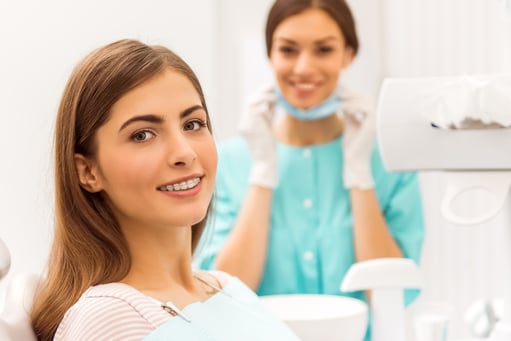 At Heartland Dental, we see the month of February as a time for celebration year after year. Why? February is National Dental Health Month, and there are few causes that we think are more important. Dental health is a critical component to whole body health and an overall healthy lifestyle, and at Heartland Dental, we're honored to support thousands of doctors all across the nation in helping people everywhere improve their dental health and well-being.
Supporting Dental Health Professionals the Whole Year Round
At Heartland Dental, we're proud to provide comprehensive support to dentists, dental practices, and dental professionals, all over the country. Our vast network is filled with bright, passionate people who are committed to making the world a healthier place, and we feel that it's an honor to support them and help them do their job better every day.
While some dentists enjoy the tasks of running a dentist's office, for many, the seemingly endless parade of payroll, logistics, administrative, and other tasks can be extremely daunting and interfere with what they love most: practicing dentistry. At Heartland Dental, we take the grunt work out of running an office, providing our supported practices with comprehensive support in HR, accounting, information technology, professional development, and a slew of other resources to help everyone working in the office perform better and provide better care. We're extremely proud to support so many wonderful dentists and dental professionals, and while every month is Dental Health Month for Heartland Dental, we're always excited to celebrate our dental health network during the month of February.
Contact Your Dental Support Organization
These are only a few of the ways we support the dentists, offices, and professionals in our network, and if you're a dentist or aspiring dental professional, we would love to have you join our family. We're always looking for bright, passionate minds interested in a rewarding career in dentistry, and whether you've owned your own practice for 30 years or are just graduating dental school, we have a supported opportunity for you. Feel free to learn more about what we do at Heartland Dental, give us a call at (866) 929-0040 with any questions, or find out more about affiliating your practice or joining our professional network. We can't wait to hear from you, and we wish you a Happy Dental Health Month!