At Heartland Dental, we are driven to honor Supported Doctors by helping them build mastery at every step. We believe that providing opportunities for our Supported Doctors to stay on top of the latest technologies and most advanced techniques helps them deliver the best patient care. Heartland Dental assists supported practices in providing and making available educational opportunities to support doctors.

That's why we offer each Supported Doctor immediate access to more than 200 hours of world-class
continuing education and training opportunities. Widely regarded as the best in the dental industry, these opportunities are often cited by both new and experienced doctors alike as the number one reason to join Heartland Dental.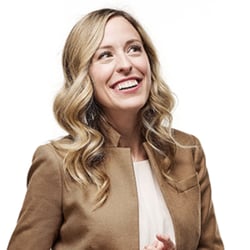 "What sets Heartland Dental's support
apart is the amount of education you get
to choose from for personal and
professional growth."
- Dr. Ashley Gray

Heartland Dental Supported Doctor
Whether you are a recent graduate or you have years of experience, you'll discover an unprecedented
level of commitment to your professional development from the minute you become a Heartland Dental supported doctor. And it all starts with the Year One Doctor Track.

YOUR TRACK TO MASTERY STARTS HERE

During your first year as a Supported Doctor, you'll be invited to attend the Year One Doctor Track. This hand-crafted program includes two tracks which is customized depending on where you are in your journey as a new graduate or experienced clinician. In addition you will have access to mentors and experts along the way to expedite your learning. All newly Supported Doctors will be enrolled in "Core Essentials". This includes an interactive calendar to plan which sessions to attend, the courses are quarterly and doctors can easily select and register for Year One sessions via the interactive calendar.

While the number of courses you take in your first year may vary, most Supported Doctors typically follow the main curriculum of 5 key courses. The curriculum follows a blended approach comprising virtual, in-person and on-demand courses to maximize your learning experience and minimize your time out of the office.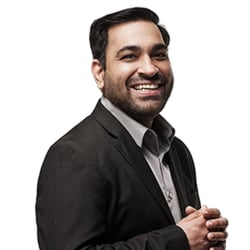 "Heartland Dental's support helps you
find ways to educate yourself and better
your skills to help patients."
- Dr. Sachan Bhatia
Heartland Dental Supported Doctor
HERE'S A SNAPSHOT OF THE YEAR ONE TRACK:
HEARTSTART: Throughout these three days, newly Supported Doctors will be introduced to the core values of Heartland Dental's support model. In addition take advantage of the opportunity to meet the Senior Leadership Team and other support office leaders as they share their thoughts on what keeps Heartland on the leading edge of providing support to doctors. Supported Doctors will meet members of the Clinical Leadership team and trusted supplier partners.


INVISALIGN® FUNDAMENTALS: Designed for supported doctors and their teams, this exciting one-day course gives you the clinical and operational training opportunities necessary to begin treating a broad range of patients with Invisalign.


ENDODONTIC FUNDAMENTALS: Learn principles of instrument design. Practice techniques to maneuver around challenging curves and create an ideal glide path. Gain the skills to avoid post-treatment disease and leave with a clear understanding of how to treat cases you may have referred in the past.


CLINICAL ESSENTIALS & LEADERSHIP FUNDAMENTALS I & II: This breakthrough learning program is designed to support you on your journey to skill mastery. Through a series of interactive lectures, peer-supported breakouts, and table-top hands-on training sessions, you'll develop elite skills in targeted phases throughout your first year.


HEARTLAND DENTAL COMMUNICATIONS COURSE: This powerful 2-day adventure takes teams through an interactive journey to learn the importance of communication. Discover how consistent communication can elevate patient care, take your practice to the next level, and influence your personal growth along the way!


BONUS: UNLIMITED CE ON-DEMAND: Once a Supported Doctor steps onto the Track, you'll have access to a host of CE opportunities anywhere, anytime, through our learning management system, Homeroom.
"Heartland Dental makes continuing
education easy. I get to choose from a huge
library of virtual and prerecorded options."
- Dr. Zahra Cook
Heartland Doctor Supported Doctor
And that's just the beginning. From intermediate and advanced courses outside of the Year One Track to leadership training and development opportunities, mentorship opportunities, our signature Doctor
Mastery Program and beyond, your freedom to learn, grow, and master any skill you choose is virtually
limitless. That's our commitment of support – and our promise – to you.
Want to explore how Heartland Dental can
support your professional growth?
Give us a call at (855) 452-7600 or request more information today.