What led me to dental hygiene when I started my career 30 years ago, is not what has kept me here. I became a hygienist because I wanted a career that would offer flexibility in hours as well as compensation that would provide me with the ability to support myself, if and when necessary throughout my life. Little did I know the passion I would develop for this profession, thanks, in a large part, to the patients I have been lucky enough to treat. But, what surprised me even more than that is the lessons they have taught me.
Coming out of dental hygiene school, my head was filled with technical information. I presumed I would be the one educating patients, because, after all, I had been the one educated on oral health. It wasn't until later and after gaining experience, that I realized how much I could learn from my patients. Experience is a wonderful thing; it teaches us how much there is to learn – always!
There are many lessons my patients have taught me throughout my career, but three stand out.
Patients must know you care about them as a whole person. They are only interested in how wide your technical knowledge base is AFTER they know you truly care about them, and they must know that you are their advocate.
For patients to comprehend and understand their oral health and for you to achieve case acceptance, good communication skills are essential.
Oral diseases cross all socioeconomic boundaries. Eliminate any biases you think you know.
Working with patients has made me more compassionate, empathetic and a better advocate for others. I am sure I am not unique in that, as all hygienists are made better by the people they serve. If I could offer any advice hygienist to hygienist in hopes of building on those lessons from others, it would be: learn the business side of dentistry in addition to the clinical side, educate yourself on effective communication and, lastly, savor the relationships formed with your patients. They will impact your life, and you theirs.
Author: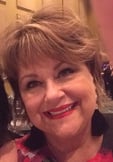 Carol White, RDH, BASDH
Sr. Manager of Hygiene Mentor Development