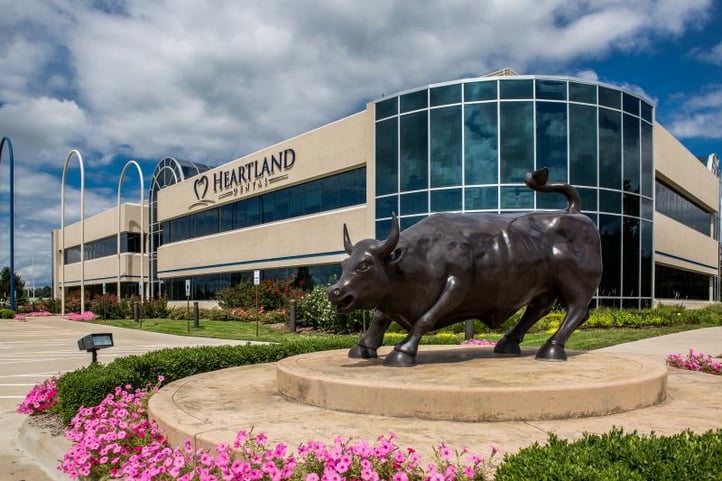 2016 was a year of learning and growth for Heartland Dental. As we look back, there's no single memory, event or accomplishment to highlight, because they're all notable. Let's take a look at them all!
Heartland Dental was named to Inc. 5000's list of top fastest growing private companies. Inc. has been putting out their annual list for the past 30 years, and Heartland Dental is a six-time honoree.
With supported offices in Maine and Colorado, we have extended our footprint to 34 states!
We added 70 supported offices to the Heartland Dental network.
In total, we now support 1,201 dentists nationwide, as well as over 9,000 team members.
Collectively, our supported offices served over 3.5 million patients in their respective communities!
New relationships were formed with Patterson Dental and Inivsalign. These new opportunities helped to support our company's vision to be a world-class company and the leader in dentistry.
We continued our commitment to the personal and professional growth of our supported doctors and team members by developing an online learning management system called, Homeroom. Through Homeroom and live classes, over 255,000 hours of continuing education were completed.
The inaugural Doctor Mastery Program (DMP) Summit was held in December. Over 500 of our supported doctors are registered for the DMP.
Through Free Dentistry Day, My Free Smile, and our Aesthetic Continuum program, supported offices were able to donate a combined total of 3 million dollars to communities across the nation.
The #ALLIN slogan was adopted by supported dental offices and the administrative support teams to illustrate how we are all working together to achieve one goal.
Our Patient Service Representatives scheduled 61,892 online appointment requests, and answered 2,053,831 patient calls.
We have had so much to celebrate this year! To see our 2016 look back video, click here. We're excited to see what 2017 will bring!